Online Stopwatch Help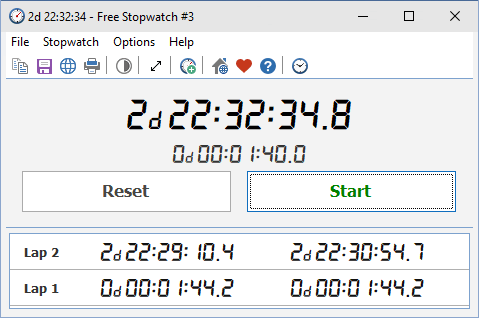 Start - Start timer.

Stop - Stop timer.

Lap - Add lap time to results.

Reset - Reset timer and clear results.

Delete - Delete selected lap.

Save to File - Export results to a text file.

Copy to Clipboard - Copy results to a clipboard.


- Timer.



- Current lap time.
If you need stopwatch software for Windows-based computer, this is the software you are looking for. Free Stopwatch supports unlimited number of laps.
Show stopwatch in floating window: